Make sure your sewing machine operates at its best!
Keep your sewing machine in pristine condition by doing a routine checkup using this Sewing Machine Service Kit. This set composes 2 cleaning brushes, 2 screwdrivers, and 1 tweezer. It allows you to do minor repairs and maintenance to avoid putting a halt to your work as well as spending money on professional repair services.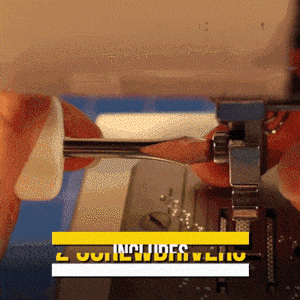 Features and benefits:
✅ Allows you to do basic service cleaning. The kit includes a carefully selected set of 5 essential tools - a 2.8 mm screwdriver which is quite useful for bobbin case tension adjustment, a 4.5 mm screwdriver which can be used for general care, a tweezer for removing those stubborn threads that have gotten caught in the feed dogs and clogged the machine and 2 lint brush with different hardness bristles to let you clean different parts of your machine.

✅ Saves you time and money. With this service kit, you can save money on hiring professional help and do minor fixes and cleaning on your own. This also means your work won't be interrupted as your machine will always operate at its best.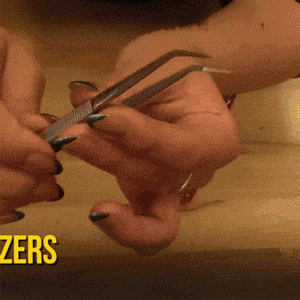 ✅ Durable sewing aids. Crafted from stainless steel body and a nylon brush, these tools have long service life to ensure that they are durable and help in easy maintenance of your machine over a long period of time. The ergonomic design allows for a comfortable grip and the functional design makes servicing using these tools very easy.

✅ Practical, useful gift. This tool kit works irrespective of the brand, and for both a normal sewing machine and an overlock machine, making it a great present for seamstresses, tailors, and sewing enthusiasts alike.

Product Specifications:
Package includes:
2 x Cleaning Brushes
2 x Screwdrivers
1 x Tweezers
Material: Stainless Steel + Nylon + Plastic
Screwdriver size: 2.8 mm/ 4.5 mm
Color: Silver + White
2. In the pop-up window, click on the location on the image below.
3. Choose your bank country.
4. Now you can use credit cards to pay.
5.Last Tip:
Do you want to use this credit card to create a PayPal account?
According to your needs, choose yes or no.

6.Successful payment.