These cute angels make perfect Christmas or all year-round decorations!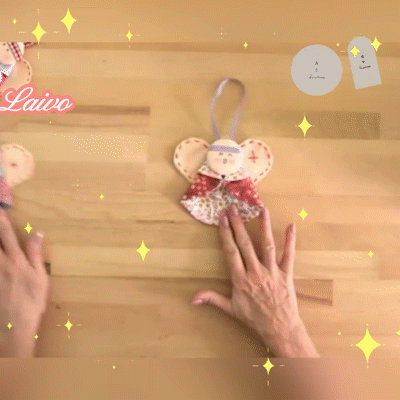 Great little project when you don't have much time but want to get into the festive mood!
For sewing lovers and beginners, this is a great gift for friends. While adding to the Christmas spirit, it's also eco-friendly, saving you the cost of buying Christmas ornaments from the supermarket.
As long as you have this ruler, you can make your own unique Christmas ornaments every year./
We offer three sizes to choose from, and each size can be used to its best advantage. So you do not need to think about its size, as long as the template, you can always create a different style and size.
【We also include detailed sewing tutorials with your product after purchase】
SIZE: 5"/8"/10"
2. In the pop-up window, click on the location on the image below.
3. Choose your bank country.
4. Now you can use credit cards to pay.
5.Last Tip:
Do you want to use this credit card to create a PayPal account?
According to your needs, choose yes or no.

6.Successful payment.